Become part of the blink.it team!
We enable personal development - for everyone, always and everywhere.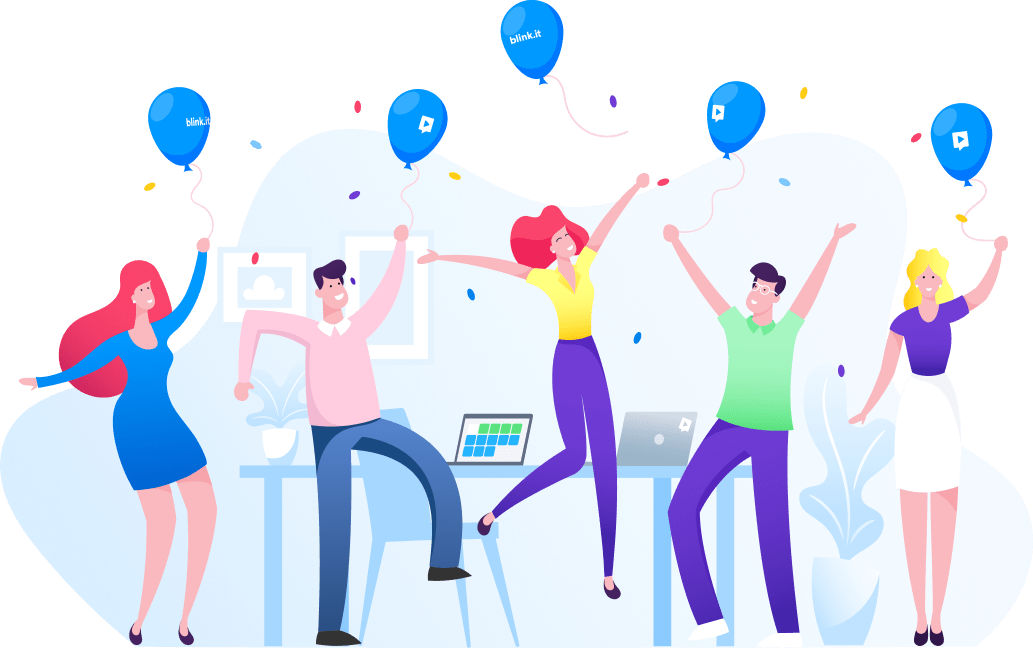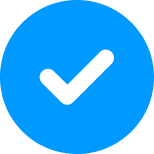 Fragebogen
Durch einen kurzen stellenspezifischen Fragebogen möchten wir mehr über deine Erfahrungen und die gewünschten Rahmenbedingungen erfahren.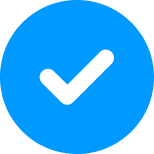 Online Assessment
Da wir nicht allein nach Lebenslauf rekrutieren, kannst du uns im Online Assessement (bequem von zuhause aus) zeigen, wie fit du im Kopf bist.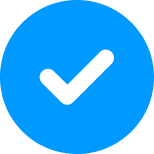 Videointerview Culture Fit
Wir unterhalten uns über deine Erfahrungen und Vorstellungen anhand konkreter Situationen, um herauszufinden, ob unsere Werte übereinstimmen.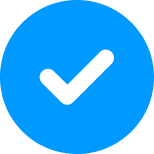 Fachgespräch
Gib uns die Möglichkeit, deine Kompetenzen durch ein persönliches Gespräch besser kennenzulernen und stelle uns all deine Fragen zum Job.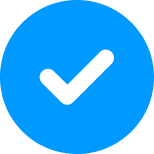 Praxisübungen
Bearbeite Aufgaben aus unserem Arbeitsalltag, durch die du zeigen kannst, welches Potenzial in dir steckt.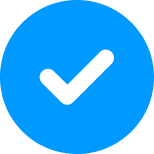 Probetag vor Ort
Wir laden dich für einen Probetag zu uns ins Office ein. So lernst du dein Team, deinen Arbeitsplatz und unsere Arbeitsweise live kennen.
We are blink.it
Since 2015, we have made it our mission to sustainably improve the world of training and education with our software!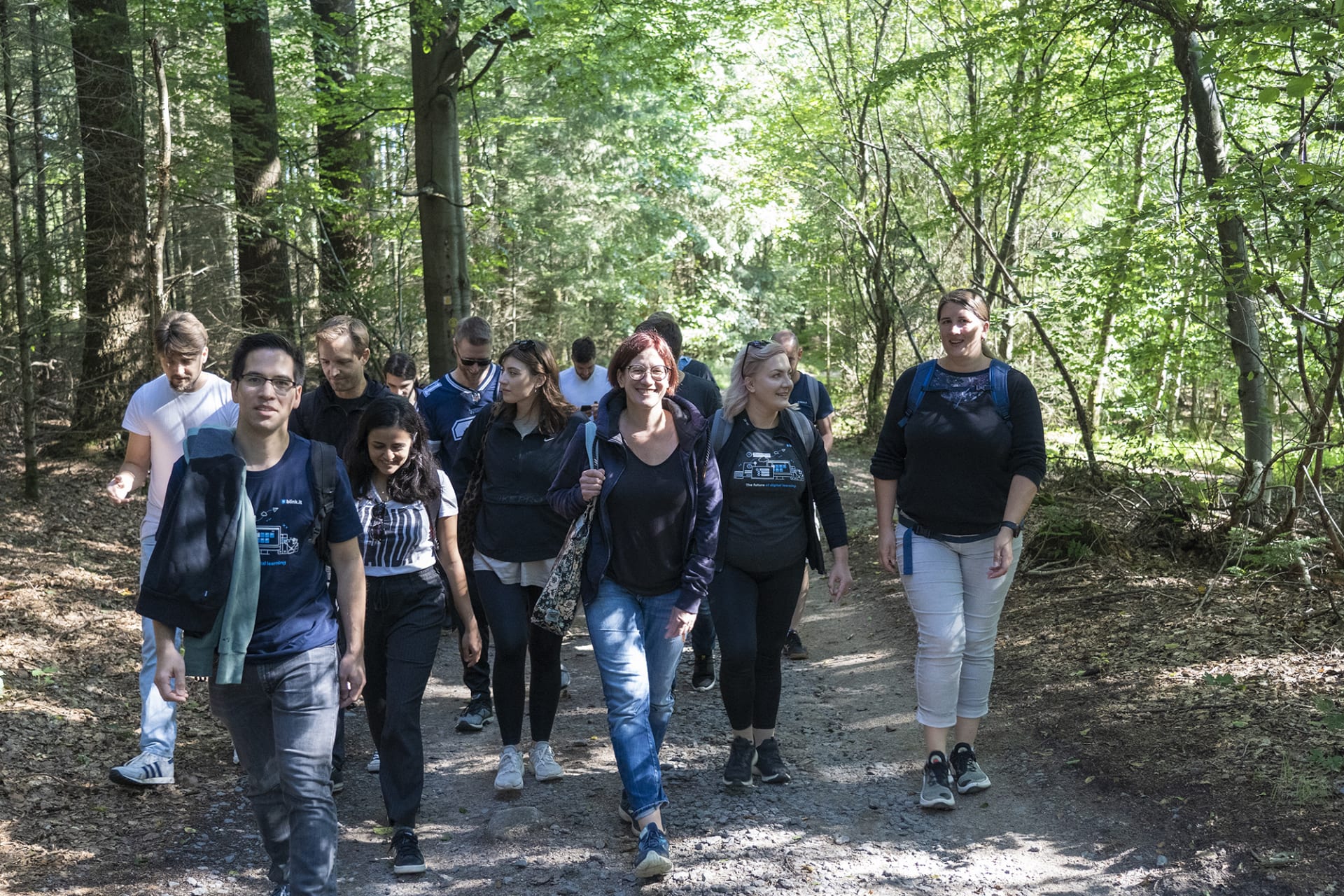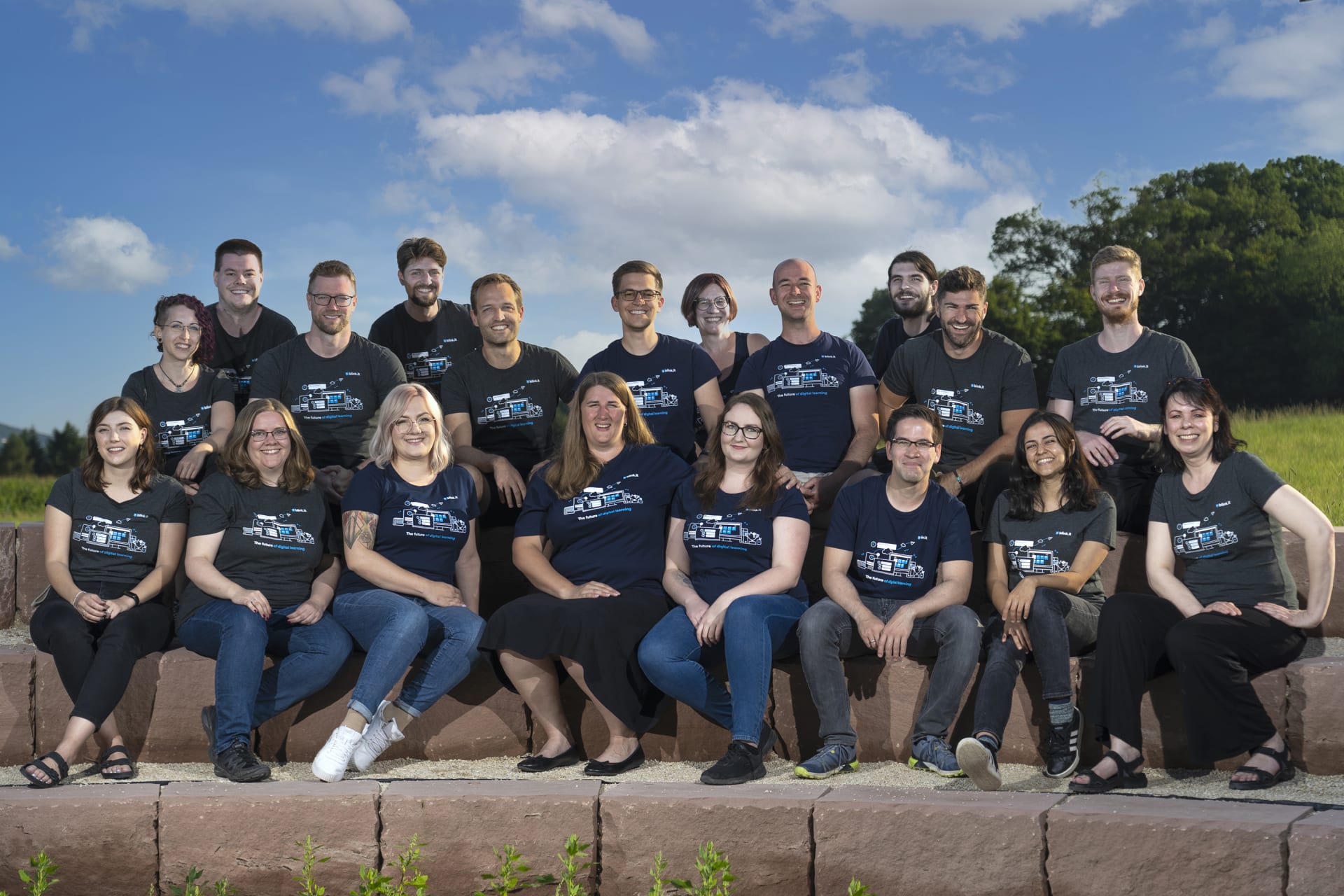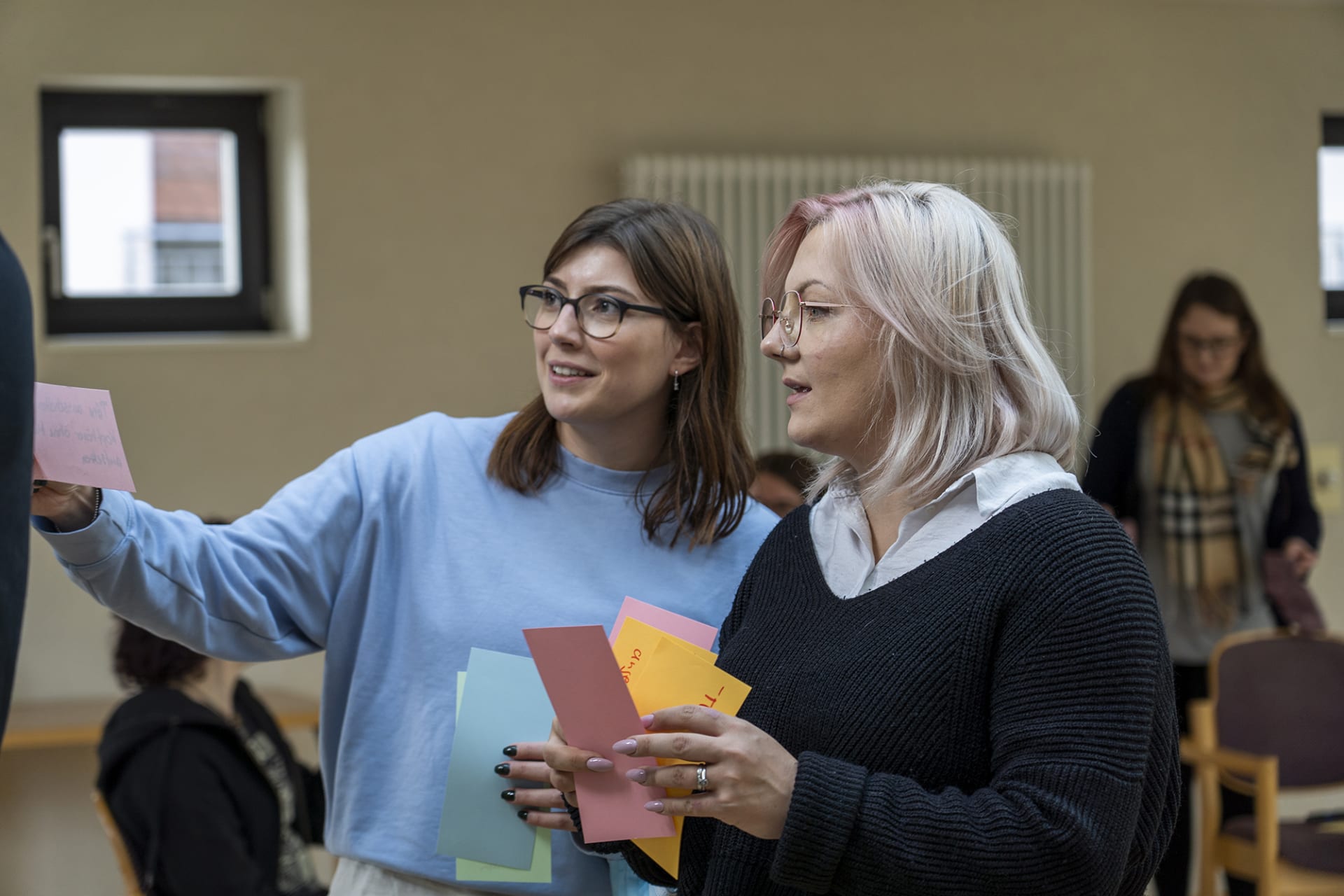 What makes us special
Our values are at the heart of how we work together as a team. We live these values together - every single day! If the following sentences fully apply to you, you might be the perfect "Blinkie":
Helpful
I support everyone in the team!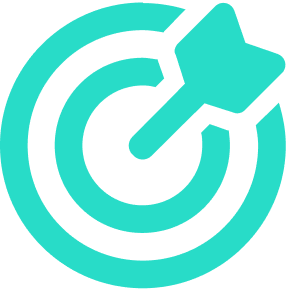 Focused
I focus on one goal and direct my energy towards it!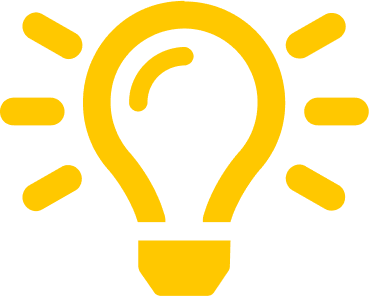 Learning-oriented
I am open to new things in order to constantly improve!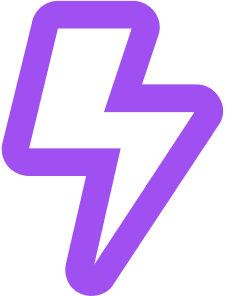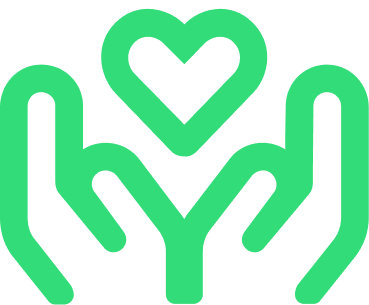 Responsible
I take responsibility for myself and my tasks!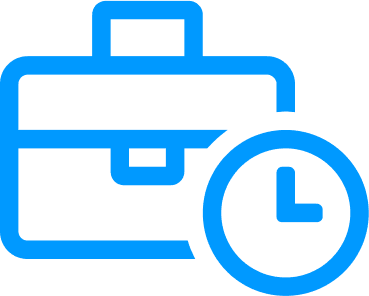 Flexible working hours
You can arrange your working hours around the core working hours as you please.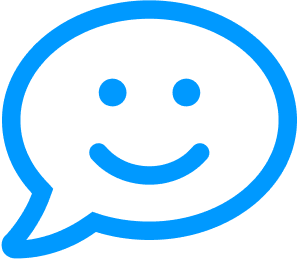 Open communication
We communicate at eye level and your opinion is always heard by everyone.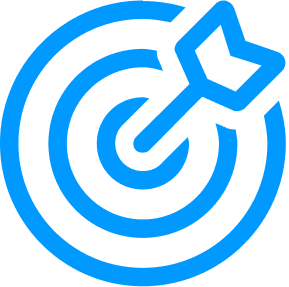 Short decision paths
Flat hierarchies and a high level of personal responsibility allow you to implement your ideas quickly.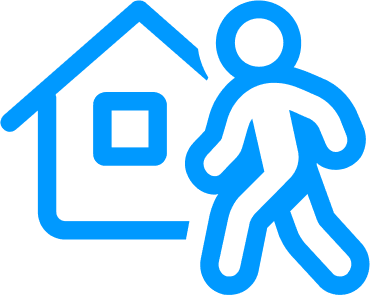 Home office options
After the probation period, you have the option of working comfortably in your home office on a daily basis.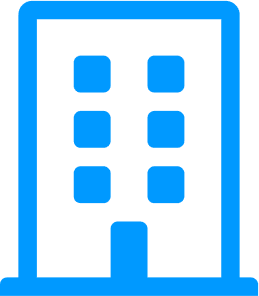 Bright, modern office
We provide you with modern equipment and a fully equipped, ergonomic workplace.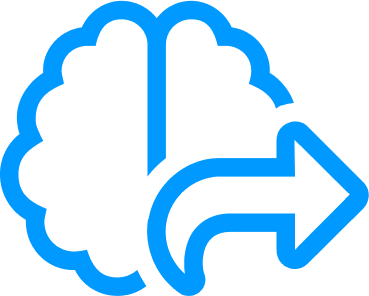 Training & development
We support you in your personal development and promote your strengths and skills!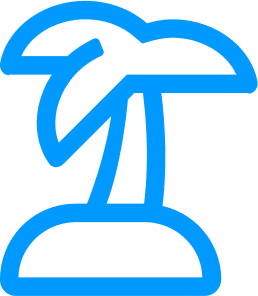 Team culture & events
We have fun together at work and also at events such as karaoke or summer camp!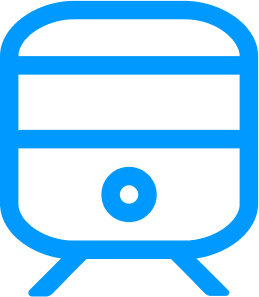 Good public transport connections
You will find our office directly at Darmstadt main railway station - only 20 minutes from Frankfurt.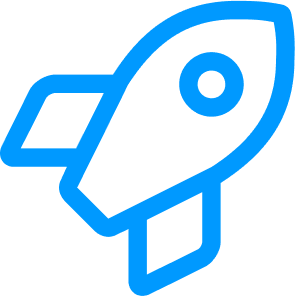 Active participation
You have innovative ideas? Perfect: We always welcome your creative suggestions in the team!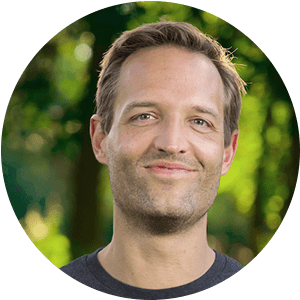 Dennis Customer Success I'm happily working at blink.it since 2 years. After being self-employed for 5 years before, I was worried that I wouldn't have any freedom - but it turned out differently: here I have the freedom to drive projects forward myself.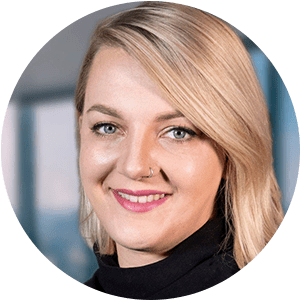 Lisa Customer Support
I have responsibility in my position. Good performance is appreciated and support is given in difficult situations, with constructive criticism and a willingness to help, from colleagues and superiors alike.
In this atmosphere I can develop myself and work freely and independently.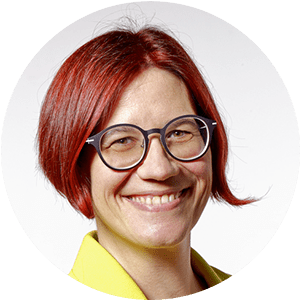 Larissa Sales
I work in sales and am happy every day to have a great team and a great product! I am excited about the spirit in the team and the opportunity to develop myself and my skills.
This could be your workplace
Our office is located directly at Darmstadt main station and is only 20 minutes by train from Frankfurt.
Robert-Bosch-Strasse 13 64293 Darmstadt, Germany